Saeco Service Repair Centers
Care Appliances >> Saeco Service Centers >> Saeco Service Center Alaska
Saeco Service Centers in Anchorage

Full list of all Saeco Service Repair Centers in Kodiak, Alaska. All companies with the best technicians in the repair and servicing of Saeco products.

Below are listed addresses, telephone number, fax and opening days of the Saeco Service Repair Centers in Kodiak, Alaska.
Saeco Support Products: 1.800.933.7876
Saeco technical support center in Anchorage, Alaska
Arizona
Coffee Doctors LLC
15035 N Cave Creek Road Phoenix, AZ, 85032
Phone: 602-788-0244
WebSite:
Coffee Doctors LLC
California
A Latte Hotte
17107 South Figueroa St Gardena, CA, 90248
Phone: 800-961-9416
WebSite: A Latte Hotte
Hitechespresso.com
2013 Griffith Park Blvd Los Angeles, CA, 90039
Phone: 877-286-2833
Speedy Appliance Service
22747 Ventura Blvd Woodland Hills, CA, 91364
Phone: 818-225-7774
Mart's Appliance Service
743 E Valley Parkway Escondido, CA, 92025-3009
Phone: 760-745-7711
WebSite: Mart's Appliance Service
Espresso Equip Engineer Liverm
7671 Hawthorn Place, Ste B-5 Livermore, CA, 94550
Phone: 925-371-1313
WebSite: Espresso Equip Engineer Liverm
Appliance Repair Express
14894 Camden Ave San Jose, CA, 95124
Phone: 408-371-8853
WebSite: Appliance Repair Express
Colorado
Maric Beverage Systems
2135 Broadway St, Ste A Colorado Springs, CO, 80904
Phone: 719-380-1610
WebSite: Maric Beverage Systems
Florida
SIPS Dist LLC/MMSI Espres Serv
11803C E. Dr. Martin Luther King Blvd Seffner, FL, 33584
Phone: 813-655-0952
WebSite: SIPS Dist LLC/MMSI Espres Serv
The Beanz Man
2300 Bee Ridge Road #401 Sarasota, FL, 34239
Phone: 941-921-0800
WebSite: The Beanz Man
Florida
Evans Equipment Inc
P O Box 190133 Boise, ID, 83719-0133
Phone: 800-727-6389
WebSite: Evans Equipment Inc
Illinois
Coffee & Tea Exchange, The
4880 West Grand Ave Chicago, IL, 60639
Phone: 773-745-9295
WebSite: Coffee & Tea Exchange, The
Expresso Shoppe, The
524 North York Road Bensenville, IL, 60106
Phone: 630-350-0066
WebSite: Expresso Shoppe, The
Mati Coffee
681 Chase Ave Elkgrove Village, IL, 60007
Phone: 847-545-9605
WebSite: Mati Coffee
Indiana
Southside Vacuum Co. Inc
3702 S. Calhoun Street Fort Wayne, IN, 46807
Phone: 260-969-5984
Maryland
Coffee Tico Services
11504 Paramus Drive Gaithersburg, MD, 20878
Phone: 301-424-3818
WebSite: Coffee Tico Services
Michigan
McNichols Electric - Dearborn
1836 Grindley Park Dearborn, MI, 48124
Phone: 303-563-7550
McNichols Electric - Royal Oak
4115 West 13 Mile Road Royal Oak, MI, 48073
Phone: 248-288-5135
McNichols Electric Service Inc
13725 W McNichols Rd Detroit, MI, 48235
Phone: 800-562-4226
Minnesota
Kitchen Window
3001 Hennepin Ave S Minneapolis, MN, 55408
Phone: 612-824-4417
WebSite: Kitchen Window
Missouri
Crestwood Appliance Repair Co
9979 Watson Rd Saint Louis, MO, 63126
Phone: 314-909-8900
New Jersey
Repair Shack, The
300 Springfield Ave Berkeley Heights, NJ, 07922
Phone: 888-464-0797
WebSite: Repair Shack, The
Electra Craft Inc
41 Woodbine Street Bergenfield, NJ, 07621
Phone: 201-439-1700
WebSite: Electra Craft Inc
New York
Cerini Coffee Services Inc
2334 Arthur Avenue Bronx, NY, 10458
Phone: 718-584-6120
WebSite: Cerini Coffee Services Inc
Turnpike Appliance Service
1253 Sunrise Highway Bay Shore, NY, 11706
Phone: 631-665-8311
North Carolina
Coffeeboss LLC, The
18047 W Catawba Ave, Ste F Cornelius, NC, 28031
Phone: 704-987-3310
Ohio
H & S Service
458 Old State Route 74 Cincinnati, OH, 45244
Phone: 513-528-0808
Oregon
Stefano's Espresso Care
P O Box 355 Elmira, OR, 97437
Phone: 541-935-1212
WebSite: Stefano's Espresso Care
Pennsylvania
Services Unlimited Inc
650 N Cannon Ave Lansdale, PA, 19446
Phone: 215-361-7000
South Carolina
Coffee Joe's Repair
524 Brooksher Drive Myrtle Beach, SC, 29588
Phone: 843-293-2886
Tennessee
Coffee Pro Services LLC
3588 Old Getwell Drive Memphis, TN, 38118
Phone: 901-239-5638
Texas
Shaver Service Center
9505 Burnet Road Austin, TX, 78758
Phone: 512-454-5848
WebSite: Shaver Service Center
Espresso RMI
750 S. Central Expressway Richardson, TX, 75080
Phone: 972-690-6969
Purple Turtle Coffee Company
211 W Main Street La Porte, TX, 77571
Phone: 281-470-6555
WebSite: Purple Turtle Coffee Company
Utah
Rimini Coffee/Shea Service
532 S 400 West Salt Lake City, UT, 84101
Phone: 801-539-1210
Washington
Action Small Appliance Bellevue
1500 145th Place Southeast Bellevue, WA, 98007
Phone: 425-643-9806
Seattle Coffee Gear
6911 216th St SW, Ste A Lynnwood, WA, 98036
Phone: 206-774-3164
WebSite: Seattle Coffee Gear
Tech One Services
1928 E Mallon Ave Spokane, WA, 99202-2861
Phone: 509-536-0524
Espresso Resource NW Inc.
10418 NE 41st Court Vancouver, WA, 98686
Phone: 503-251-2970
WebSite: Espresso Resource NW Inc.
Support for Saeco products
Phone: 1.800.933.7876
Fax: 1.440.542.9173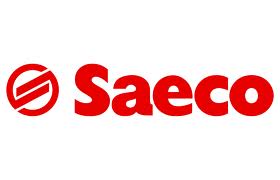 ---
Zip Code: 99501